Barcelona fear new Dembélé injury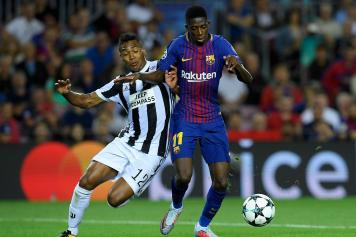 12 January at 12:20
Ousmane Dembélé came on to play the last 30 minutes in the second leg of Barcelona's Copa del Rey clash against Celta Vigo, but it seems all did not go according to plan. The Frenchman was seen touching the part of his thigh where he suffered a serious injury which kept him out of action for four months.
He gestured towards it and stretched the back of his left leg – the one which had to be operated on – but it seems he was only suffering minor discomfort due to the intensity of the match.
Coach Ernesto Valverde dismissed any notions of the former Borussia Dortmund man suffering a relapse during his post-match press conference: "I think Dembélé's injury is nothing too serious," while going on to heap praise on him for his performance.
The tactician continued: "Dembélé looks great. He is a player who, as soon as he has the ball, you sense that something will happen. He has different qualities from other players."
(Mundo Deportivo)
Jordan Russell (@JordRuss96)