Barcelona, Man City and Man Utd target rules out summer move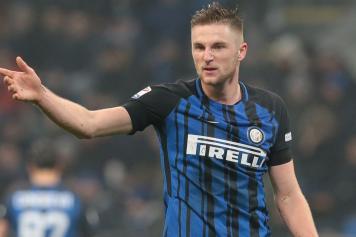 02 June at 11:10
While at Slovakia's training camp, Milan Skriniar spoke in an interview with La Gazzetta Dello Sport about his future with Inter, among other things. Check our gallery to see the teams interested in Skriniar.

"The transfer market? I don't know the market and I don't even talk about it, maybe Barcelona or other clubs are interested in me, but again, I'm not interested in this.

"Between me and the Nerazzurri fans, the feeling has always been extraordinary, from the beginning. I thank them once again because they really proved to be the twelfth man for us this season.

"If I would sign for life? It's not an impossible thing, I see my friend Marek Hamsik, who has become a great role model at Napoli. If this could happen to me as well? Here I'm fine, there's no reason to think about leaving this club."