Barcelona teammate terrified of Iniesta leaving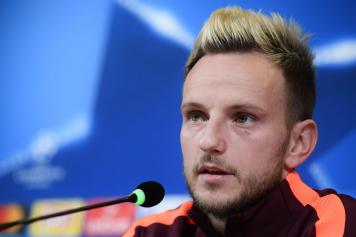 20 February at 15:00
Ivan Rakitic sounds terrified at the prospect of losing Andres Iniesta.
The Croatian was speaking ahead of the Chelsea game on Tuesday evening, one in which Barcelona hope to qualify for the Champions League quarter-finals.
Recent reports from Diario Sport claim that there is a huge offer on the table from China for the midfielder, who has won four Champions League trophies but is finding himself playing less and less with the Catalans.
He has already been quoted as saying that he would remain at Barcelona "for the sake of staying there."
By then, Iniesta would be 34, but this prospect doesn't entice Rakitic at all.
"Am I scared of Iniesta going? Very," Rakitic said.
"I don't want him to leave because of everything he means for this club. We had a bottle of wine the other day and I saw that [2009] goal he scored. It's not just about what he does on the pitch, though, but also in the dressing room and off the pitch.
"He is a very important person for me, a great friend. I hope he's here with us for many years. But as a friend, I want him to be happy and whatever he decides in the future, I will always be by his side."