Barcelona to announce renewal of lucrative sponsorship deal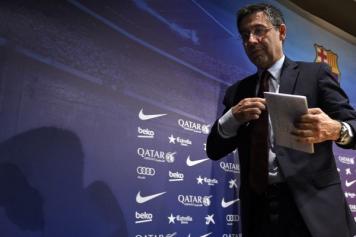 15 February at 13:40
Barcelona are set to confirm the news that they have reached an agreement with Beko to improve and extent their current marketing deal. The Turkish appliance company will now pay €19 million (instead of €8 million) in order to have its logo embroidered on the left sleeve of the shirt, as well as on the front and back of the team's training gear.
Beko will, therefore,
pay more than double the amount they have done since 2014
, contributing to the ever-increasing value of the Blaugrana shirt. Indeed, considering the club's other contracts with Nike and Rakuten, the club will earn more than €200 million via marketing deals.
As for Nike, from July they will have to pay a minimum of €105 million and a maximum of €155 million per year depending on several variables. Rakuten currently pay a fixed annual sum of €55 million, plus €1.5 million for each league match and €5 million for each Champions League match.
(Mundo Deportivo)
Jordan Russell (@JordRuss96)