Barcelona, Valverde: 'I can assure Inter that we will aim to win against Spurs'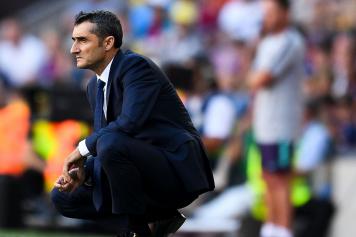 09 December at 14:00
After his side's 4-0 victory over Espanyol, Barcelona manager Ernesto Valverde
spoke to the press
about the upcoming Champions League clashes, which will be decisive for the group.
"Messi against the Spurs? We'll see on Tuesday. However, I can reassure Inter that we will enter the pitch with the aim to win, regardless of which players I choose.
"Our club respects the Champions League and faces every game to get the most out of it, I will make choices in relation to our own interests, not those of Inter," he concluded.
Inter will face PSV and could be in need of a win, depending on how the game between Barcelona and Tottenham ends. Should the Catalan side win, then the Nerazzurri would only need one point, as they currently have the same amount of points as Spurs.