Barcelona: Valverde welcomes new signing, reveals Gattuso's strength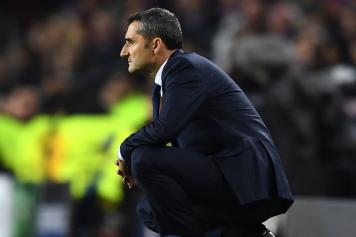 04 August at 16:55
Barcelona manager Ernesto Valverde has spoken about Arturo Vidal's move as well as the upcoming friendly against AC Milan.
"I don't know much Gattuso very much but from what I saw last season I can say that he is similar to himself when he was a footballer", Valverde said.
"He has a great temperament, he wants to transmit his grit and you can notice it. AC Milan are a strong side, they are very well organized and it's going to be hard to beat them. They are doing well in the transfer window. Bonucci left but Higuain has just arrived. I'm sure the spirit of the team will be the same of its manager.
VIDAL – "He [Vidal] is a player that we hope will give us some stamina in the middle of the park. He has plenty of international experience. He can play many games, he is always very aggressive and we hope he can arrive. Hopefully Vidal will settle in well soon. We don't have players with his qualities, he is a bit like Paulinho, we hope he will settle in well here."