Barcelona youngster: Our squad is great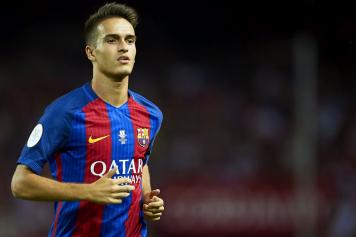 17 September at 13:10
Denis Suarez has praised Barcelona's squad depth,
claiming that "it's great".
Questions were raised after the Catalans were easily crushed by Real Madrid in the Spanish SuperCopa, prompting fears that this season would be another landslide for Real.
Losing Neymar hurt the Blaugrana, who were unable to sign Philippe Coutinho, or to beef up their defence and midfield.
"It seemed as if everything was lost, but we knew how to react and we are having a spectacular start to La Liga," said Suarez, who struggled to adapt last season despite a high-profile move from Villareal.
Instead, it is the Merengues that are being criticised by their Coach for "being arrogant" after drawing with Valencia and Levante.
Saying that "it was a fair win, even tough they had their chances, too," Suarez was also very enthusiastic about the state of the squad:
"I think we have a great squad, even though there were lots of comments made at the beginning of the season, people should not doubt that."