Barcelona and Raiola back in business for Pogba deal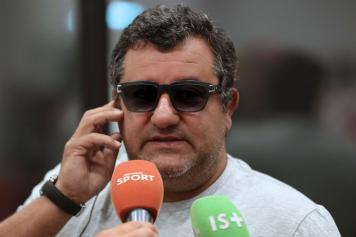 06 August at 18:15
Barcelona are in the hunt for one last midfielder in the current transfer market and their eyes are only set on Paul Pogba.
The French player holds the attributes the Catalan team is looking for as their current midfield is filled with power and energy, yet is lacking the skills of a young midfielder to guide the side.
Knowing the current problems between Manchester United boss Jose Mourinho and Pogba, Barcelona are hoping to land the World Cup winner, yet they have a huge obstacle in his agent, Mino Raiola.
Since Zlatan Ibrahimovic left Barcelona back in 2010, Barcelona have avoided agent Raiola. However now that Pogba is their sole target they need a different approach with the super-agent.
As the deadline for the transfer market in England is set to end this Thursday, Mourinho has to find a replacement to Pogba, otherwise a deal between the two clubs will be very unlikely.