Baresi: "Higuain is what Milan missed"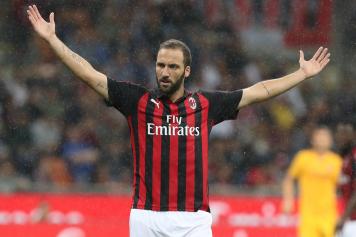 13 September at 22:30
The former AC Milan captain, Franco Baresi,
spoke to reporters
about Gonzalo Higuain's contribution to the team, claiming that he is what Milan missed last season.
"Higuain is a quality player. His presence on the pitch helps his teammates and gives everyone confidence. Then he will score goals, which is what Milan missed last year. He is a proper team player," Baresi concluded.
Even though Higuain is yet scored his debut goal for Milan, his presence on the pitch has really excelled the quality of his teammates. Thanks to his movement, more space has been given to his fellow attackers, while he of course also assisted Cutrone for the 95th- minute winner against Roma.
As Cutrone is suffering from a minor injury, Higuain will have to cope without the youngster as Milan take on Cagliari on Sunday evening, looking to grab yet another three points.