Batistuta 'not happy' for Messi's record with Argentina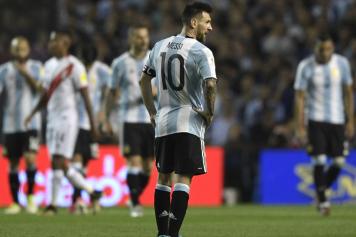 13 November at 13:45
Argentinian football legend Gabriel Batistuta has admitted that it does hurt to see his record being broken by Barcelona superstar Lionel Messi.
The 30-year-old Messi shattered Batistuta's goalscoring record back in 2016 when his brace against the United States had handed the Argentines a win. As things stand, Messi has 61 goals in 123 games, while Batistuta's tally reads 54 in 77 outings for the men in blue and white.
Batistuta talked to Telefe about about his record being shattered by Messi and how he felt about it. He said:
"Has bothered me? Partially yes. Indeed, more than a little. It felt so good when I was the leading scorer, turning around the world all reminded me of the best goalscorer of Argentine history. I think Messi, in this step, doubts me. The only positive thing is that I know I'm coming after an extraterrestrial. "
Messi was involved in Argentina's recent friendly against Russia, but failed to score as a Sergio Aguero goal proved enough to hand the country a 1-0 win.
Kaustubh Pandey