Bayern begin 'renovation plan' as they make crazy offer for Ajax duo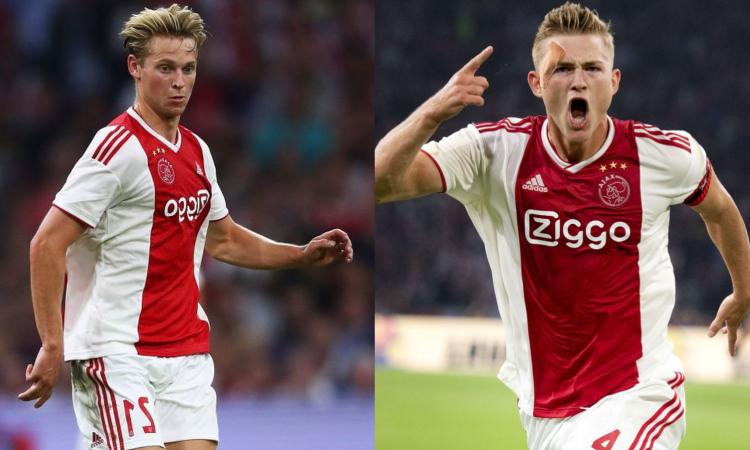 2018-05-12 - 11:10
Frenkie de Jong and Matthijs de Ligt are the two main objectives for many European clubs this summer. The auction is open and recently both players have communicated to Ajax that they would like to leave the club for the same destination.
According to SportBild
in Germany, Bayern Munich are prepared to offer 150 million euros to sign the two Dutch starlets.
The German source speaks of a 'renovation plan' at Bayern. It is possible that the likes of Robben, Ribery, Hummels, Javi Martinez and Boateng will leave and the club will have a large sum to invest. Bayern aim to strengthen profiles. They want a number 6, improve the attack as well as the defence.
In fact, they would already have the first signing practically done: it is Benjamin Pavard, the 22-year-old Stuttgart defender, world champion with France, who will cost around 35 million euros. In addition, there is also interest in Luka Jovic, Bundesliga's top scorer and Ante Rebic, both from Frankfurt.
The manager of Ajax, Eric ten Hag, former coach of the second team of Bayern, confirmed the interest of the Bavarian club and pointed out that "the six big men of Europe' want the two players. "I can tell Bayern that there are no release clauses. The price is set by Ajax, which will give security to the club in order to plan its future," he added.