Bayern Coach backs struggling €50m signing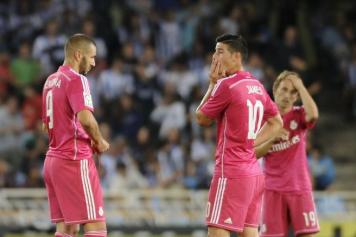 10 October at 15:10
Bayern Munich are waxing
optimistic about new signing James Rodriguez.
Recently appointed to replace Carlo Ancelotti, Jupp Heynckes told the German press in a conference today that he "has a lot of talent".
The Colombian star went from being a benchwarmer at Real Madrid to...being one at the Allianz Arena.
He was signed this summer on a two-year loan-to-buy deal worth a total of €50 million.
"My ideas on James are clear," Heynckes said.
"I've watched James in many games and I know a lot about him, although not on a personal level and when he returns from international duty I will speak to him and see what advice I can give."
"James cannot speak German and it's a very different style of play here than in South America...the language, mentality and culture are all different.
"That can make it difficult for young players but I know I can help him because I like players with talent and he has a lot of it."
Rodriguez moved to Real Madrid in 2014 for a huge €80m after starring at the World Cup for Colombia.