Bayern Munich director on Renato Sanches move to Serie A 'Juve or Milan? Normal rumors ...'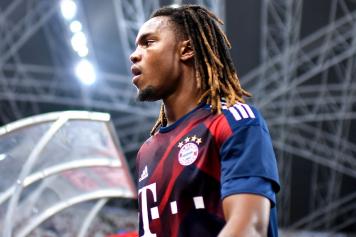 24 August at 22:10
Andreas Jung, manager of Bayern Munich, talked about the possible Renato Sanches landing in Italy after the Champions League preliminaries. "Juventus or Milan? I think that these rumors are normal nowadays because the transfer window is still open."
With both Serie A clubs intently serious about adding quality and depth to their rosters, Milan and Juve would be more than content to find the young Portuguese midfielder in their colors. After a difficult season with limited playing time last year under Ancelotti at Bayern, this summer has been filled with links and rumors surrounding a Renato Sanches transfer. The German giants are reluctant to allow a player with such potential leave so easily, and as of yet an attractive loan deal has not arrived.
The transfer window closes in a week's time, and Juve and Milan are both scouring Europe for world class midfielders. Both clubs have been suggested to be searching Barcelona's locker room, with Andre Gomes and Rafinha on the radars of the Bianconeri and Rossoneri. Without some more detailed and concrete negotiations, it seems like Andreas Jung is correct when he calls these links 'rumors'.