Bayern Munich: here is Thiago Alcantara's price-tag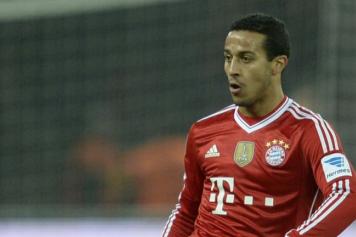 16 April at 20:35
Bayern Munich are ready to make some changes come summer time as Thiago Alcantara has been attracting the interest of many big European clubs. Alcantara (born in 1991) is set to see his contract expire with Bayern in 2019 as both parties will have to have discussions concerning a contract renewal.
According to the latest reports, it seems like Bayern Munich have established Thiago Alcantara's price-tag (for teams who are interested in him come summer time) :
60 million euros.
The Spanish midfielder has appeared in 36 games for Bayern this season as he scored 7 goals and added 8 in all competitions. Bayern Munich are coming off a bad 2-1 home loss to Real Madrid as they will be hoping to bounce back in Madrid next week. Ancelotti's club are first in the Bundesliga standings as they have an 8 point lead on RB Leipzig who are second in the league table.