Beckenbauer: 'Bayern didn't need Vidal'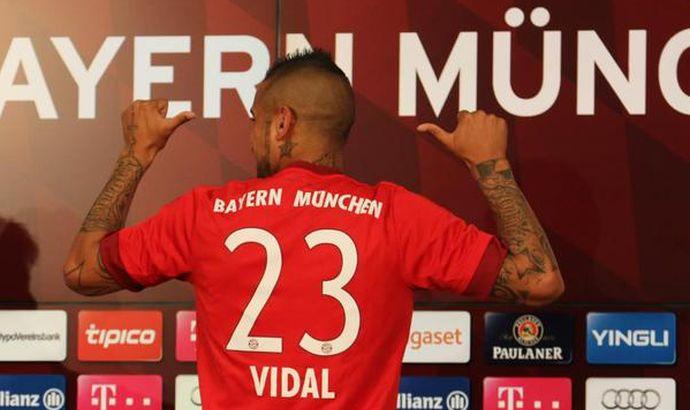 2015-07-10 - 12:41
We can't say we're shocked to hear football legend and current Bayern Munich honorary director Franz Beckenbauer fire another salvo. Does he possess a random word generator that tells him who to attack next?

This time, however, the FC Hollywood mainstay has hit closer to home in calculate fashion, implying that Bayern shouldn't have signed Manchester United target Arturo Vidal.

"Bayern didn't need Vidal," Beckenbauer told Sky Sport Germany.

"He's not in shape, and he did a poor job at preparing himself physically.
"He shouldn't be on the pitch if he isn't 100%"

The 28-year-old star has had a topsy-turvy year, getting into trouble over a drink-driving scandal at the Copa America in his native Chile, not to mention showing up in Germany in questionable physical shape.
Beckenbauer has fired broadsides of this sort before. Trouble is, his blunt style is often too close to the truth for many people's liking, though he can also be shockingly inaccurate.

This style has, however, often helped him keep people on their toes, too. After all, the last time that Beckenbauer had something to say about Vidal, the Chilean took the message to heart.
Having been criticized for not being mobile enough, Vidal responded with a screamer in a 3-0 win over Darmstadt.
Beckenbauer also took the opportunity to mention another struggling Bayern star in need of a kick in the backside.

"I told Gotze not to follow [Vidal's] example".
Let's hope they both get the message!