Belgian wall: here are the obstacles between Napoli and Mexican goalkeeper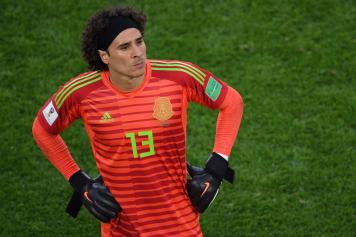 12 August at 17:15
Napoli continues to look for a goalkeeper, an established player to potentially start while Meret develops. Meret remains the owner of the role, however, an important investment for the present and above all for the future. For this reason the blues seek only temporary solutions, of seasonal duration, not beyond.
Belgian wall – Standard Liege sporting director-"We would like Mertens on loan too, but if I asked, they would laugh at me!" Ochoa deserves a great club but that does not mean we have to accept certain conditions "),
Then also the coach Preud'homme-"It is a joke that we will give our goalkeeper on loan to an Italian club." There are contracts and clauses and we forgive them.) If the club does not want to pay the fee required for him, Ochoa should ask what their intentions are ").
These quotes convey the wall that Standard Liège has up to hold onto Guillermo Ochoa. The Mexican goalkeeper remains the first name on Napoli's list, but there is distance between the companies: the Naples wants him on loan with the right of redemption, the Standard wants only a transfer on a permanent basis. There are two possible ways to make it happen: Ochoa makes his way by forcing the transfer on loan, or De Laurentiis makes an effort and pays to the Belgians the 3.5 million of the release clause. It is difficult in any case that the deal will be unlocked before next Tuesday, when Standard will play the return of the Champions League preliminaries.