Benfica want loan deal for Man U and Juve target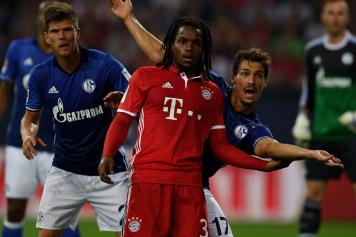 14 July at 19:40
According to A Bola, Benfica is working on the return of Renato Sanches from Bayern. The 19 year old midfield midfielder found little room in Bavaria and Rudy and Tolisso's purchases in midfield are likely to further reduce the space for the Portuguese international. In this regard, the executive president of Bayern Karl-Heinz Rummenigge for the first time gave signals of being open to the player's departure.
Any deal would likely be a loan deal, as Bayern would be reluctant to lose one of their most promising young talents and greatest recent investments. After failing to impress Ancelotti last season combined with the new acquisitions, perhaps both parties would benefit from an agreement that would give the player more space to play regularly.
As the World Cup approaches players like Sanches will want to shine on the club level to increase their likelihood of assured playing time in Russia next summer. Loan deals and forced transfers will continue to be motivated by the world stage, and could open doors across the continent.
adapted and translated by David Baleno (@davidbaleno)