Bergomi: "Mourinho the right manager for Italy"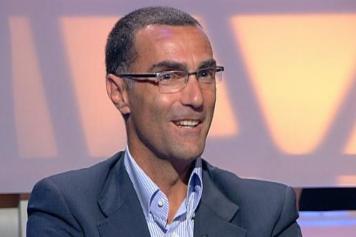 14 November at 20:00
Italy failed to beat Sweden last night at the San Siro which means that they won't participate in the 2018 World Cup for the first time since 1958. Here is what Giuseppe Bergomi had to say on the matter in an interview with
Radio 24
(via
FantaGazzetta
):
" Well it all started with that meeting between the players. The coach wasn't present during this meeting so something happened. The players at fault? No one has been attacking the players and I hate saying this but what really happened here? Everyone attacked Ventura but the players did not take their responsibility as well. They are the ones on the pitch who have to make the difference in a game like this. If we did qualify for the World Cup, all the praise would've been for the players so they also have to take responsibility in the loss".
" Up until now I think that Tavecchio, Conte were solid moves for the national team. The Italy U-20, 19, 18 etc.. are all doing well too because there is talent. Tavecchio did want to make a Serie A with only 18 teams but it's not easy to convince everyone. Tavecchio has had ideas but he will now find out that it will be hard for him to stay on. I think we should try to get a big coach who could work as an interim coach. You can tell Mourinho, United will pay you 12, 15 million euros per year and the Italian federation will pay you an extra 1, 2 or 3 million euros to be our interim coach. I say Mourinho but it can also be someone like Mancini. Let's see but the idea of getting someone like Mourinho certainly excites me...".
Jean-Luca Mascaro (@CalcioNews89)