Bernardeschi reveals 'one surprising thing' about Cristiano Ronaldo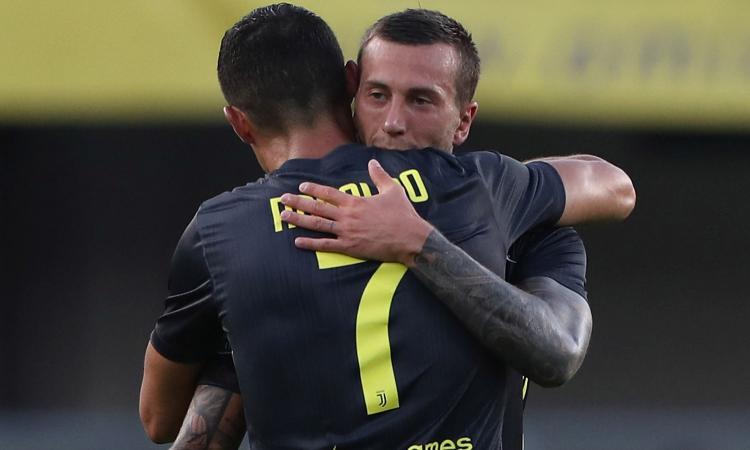 2019-09-01 - 17:15
Juventus star Federico Bernardeschi spoke to
Sky Sport
about his second campaign with the Old Lady: "We have two decisive games ahead of us. Bologna and AC Milan are two different clubs but we want to win to qualify for the quarter-finals of Coppa Italia and to win the Supercoppa".
SILVERWARE -
"It's never easy to get back to work after a break. We want to win the first trophy of the season, we'll need a different preparation because it's going to be very cold in Bologna and very hot in Jeddah".
SEASON -
"I think I did well when I played this season. I struggled a bit with injuries, but it's normal for a footballer. You know that sometimes you can remain out of action because of injuries. I need consistency, I want to help the team. Every day is a challenge to improve yourself, also in training. I've changed my style at Juve. I am a different and better player. At Juve, you learn how to improve through hard work and sacrifice".
RONALDO –
"You watch his moves and that's enough to learn something. He is a great champion with a solid mentality. He's been surprising on a sporting and human point of view. It's good for us to have a player like him on the team. He gives you a charge and responsibility during training".