Bernardeschi takes a swipe at Fiorentina fans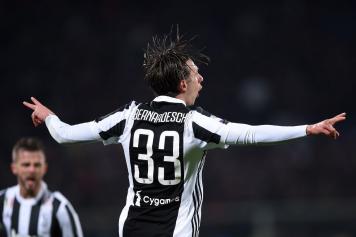 10 February at 09:45
Current Juventus star and former Fiorentina star Federico Bernardeschi has taken a swipe at La Viola fans following his appearance against his former club yesterday.
Yesterday night's clash at the Stadio Artemio Franchi was riddled with controversy surrounding the VAR but Juventus picked up a vital 2-0 win in the process. While Gonzalo Higuain scored the first goal, it was Bernardeschi himself who found the back of the net with a free-kick against his former club at his former home turf.
In an interview with
Sky Sports
after scoring the goal, the Italian star took a swipe at La Viola fans as the way he had celebrated after scoring wasn't taken too well by them. The 23-year-old said: "A professional makes choices and has to pursue them in the direction he feels is right."
"Obviously there are those who will be in favor and those who will be against. I think certain reactions ought to be avoided, that's a part of football."
Bernardeschi also said: "I am a Juventus player and I respect my fans. I did nothing outlandish and showed respect to everyone."
Kaustubh Pandey(@Kaus_Pandey17)