Blame players, not Conte for Chelsea's struggles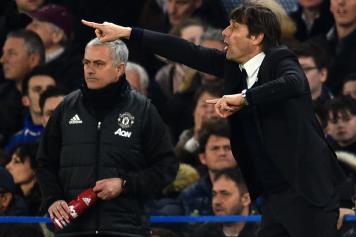 24 October at 20:15
Is Antonio Conte on his way to becoming the third consecutive Premier League manager to be fired the season after winning the championship? As evidenced by a recent surge of reports detailing his players' dissatisfaction with him, it may soon become a reality.
Jose Mourinho was fired by Chelsea after they struggled mightily in 2015-16, the year in which Claudio Raineri wrote the greatest championship story in Premier League history. However, even the miracle he orchestrated at Leicester City couldn't save his job last season when his players seemingly quit on him.
What accounts for Chelsea's recent struggles after winning the Premier League two of the previous three seasons? Perhaps, despite what Chelsea brass may think, the fault lies with the players. It should not be considered a coincidence that players have seemingly tuned out their managers the year after they won the championship.
Those players should look in a mirror. Like Jamie Vardy and others at Leicester, they're turning on the very person who guided them to glory only months ago. Rather than firing Conte, Chelsea brass should give him a vote of confidence, in private, and send a strong message to the players that he's in charge.
As recently history has showed us, players, who garner large wages, will almost always win out in battles with managers. However, it should not be lost on the Chelsea brass that it's the managers who ultimately guide those players to success or failure. Perhaps, this time, they should put some stock into the guy who's brought them success.
Matthew Klimberg