Blatter claims Obama knew 2022 World Cup decision before announcement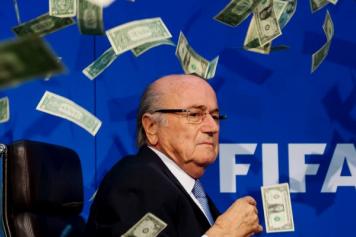 21 January at 11:20
Sepp Blatter called United States president Barack Obama before FIFA awarded the 2022 World Cup to Qatar to tell him the U.S. was likely going to lose out, the former FIFA president is quoted as saying in a new book.
Blatter, who has claimed he always pushed for the U.S. to win the 2022 hosting rights, detailed the late change in votes in 2010 that gave the tournament to Qatar in an interview with Bonita Mersiades, a former member of Australia's bid committee.
Mersiades, who has exposed how her country's committee gave bribes to FIFA in an effort to win votes, provided excerpts to the
Daily Mail
of her new book "Whatever It Takes: The Inside Story of the FIFA Way."
Blatter said that once it became clear to him that the U.S. was not going to win the rights to host in 2022, he and U.S. Soccer Federation president Sunil Gulati gave Obama a courtesy call days before FIFA's announcement.
"I called President Obama. With Sunil," Blatter said. "We phoned President Obama together the night or two before and I told him, 'It is going to be very difficult for you to win.'
"He understood what had gone on. He thanked me for telling him."