Boban a step away from returning to AC Milan, Rui Costa considered as sporting director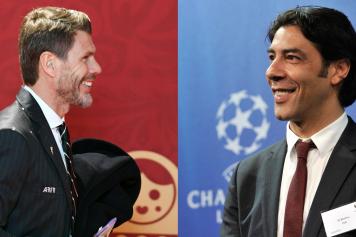 06 June at 09:30
Gazzetta dello Sport has no doubts
: Boban will return to AC Milan. After his experience with FIFA as one of the advisors of Infantino, the Croatian is set to return to the club where he spent many successful years as a player.
The leaders of the club want to entrust him with the football and political management of the club. The objective, of course, is to be reborn after Berlusconi's post-disengagement crisis and the abyss of the Li era and Maldini has chosen Boban as one of the men to lead the club back to the glory days.
The fraternal friendship between the two is fundamental. Over the years the relationship between Maldini and Boban has even consolidated, a human harmony before being professionals in the field of football.
There is no doubt that this relationship is the basis of a possible return to Milan. There is still no official status but Boban is very close to the Rossoneri. After Leonardo's departure, Maldini immediately thought about him.
Maldini would take care of the technical area, while the Croat would take on a double role: a football and director as well as political leader, dealing with relations with the Lega, federation, ECA, UEFA, FIFA etc. Meanwhile, Gazidis will take care of the financial and commercial aspect.
The hunt for a new sporting director is also ongoing. The most serious name is,
as we reported yesterday
, Igli Tare from Lazio but another ex-Rossoneri player is also considered: Manuel Rui Costa, Benfica's current sporting director. This was reported this morning by
La Repubblica
.