Bologna, Donadoni: "We were robbed last night. Napoli are stronger than Inter"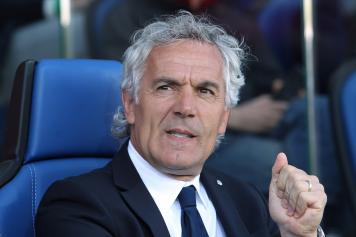 20 September at 09:00
Roberto Donadoni spoke to
Premium Sport (via Corriere dello Sport)
after the Bologna-Inter game (1-1 FT), here is what he had to say: "PK? I don't want to tall about it. I do hope that these kind of penalty kicks will also be awarded to us when we play against good teams in the future. My players did amazing as we played with a lot of quality. We feel that we were a little robbed but we still earned a good point. I don't know if they would've gave us this kind of penalty kick. I told Mbaye that he played a great game. We put in a better performance than Inter and I am very pleased about this. Verdi? He has a lot of talent and is doing well. Inter and Napoli? They do have similar talent but the nerazzurri still have to find consistancy in their game which is why it is more difficult to face Sarri's Napoli".
AGAIN ON THE PK - "Mbaye was also touched and he fell as the ball was going in a different direction. I better stop talking now...".