Boniek: Is there any team that can stop Ronaldo's Juventus?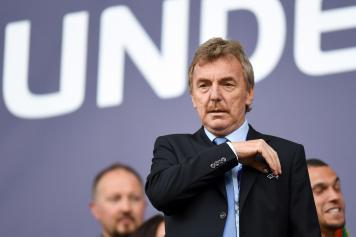 09 September at 17:45
Zbigniew Boniek, former Juventus striker and Roma , now president of the Polish Football Association, spoke to
Il Romanista
about the current championship:
"In Italy there is a problem, Juventus won the last seven Serie A titles and they will win the eighth too, of course Totti is right, is there really anyone who can think of beating Ronaldo's Juventus? The new regulations assign four teams to the Champions League on these bases the rest of the teams play for the second, third and fourth place ".
"You must always play to win. If I had to choose one Roma player than can help them chase Juventus, I say if Dzeko works on showing his best Dzeko version, Rome can get to on Juve's shoulders, and maybe even stay close to the Old Lady".
Boniek played for the two clubs and managed to grab silverware with both of them, although he reached his peak during his time in Turin.