Bonucci discusses relationship with Allegri and Juve fans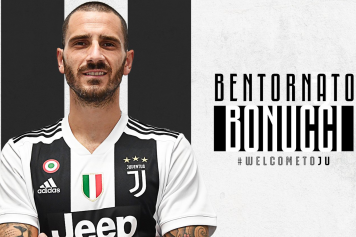 10 August at 18:00
Leonardo Bonucci has shared an insight into his relationship with Juventus boss Massimiliano Allegri.
Bonucci was talking about the bianconeri from the rossoneri. He talked about his previously strained relationship with Allegri.
He said: "Whatever happens to be part of the football past.
" Shake hands with smart people.
"In London, when I had picked up the Best 11 prize, I've been giving the award to Allegri because of the game.
" "
Bonucci Also Talked about His relationship with the fans. He said:" I understand them, respect them and I have always respected them. Both at Juventus and Milan, at the end of the game I was always the first to thank them.
"I made that decision" I did not think so I did not turn out that way.
"When you leave your heart my heart, "I accept despite having requests from other teams in Europe to return to Juventus."
"I accept the whistles of the fans."
For more transfer news and updates, click here
Kaustubh Pandey (@Kaus_Pandey17)