Bonucci reassures AC Milan fans that he is going nowhere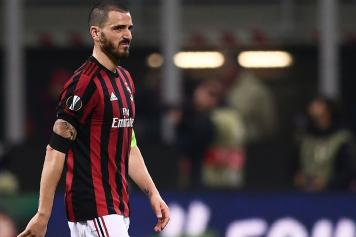 10 June at 13:25
During an interview with Sky Sport, AC Milan central defender Leonardo Bonucci has addressed speculation surrounding his future at AC Milan. He is currently on vacation with his family in Montréal, where he is attending this weekend's Grand Prix.
Here is what he had to say
:
"Milan fans who are worried about my future? There is no problem whatsoever. Let us hope that the rumours that are flying around get resolved and that we can put a difficult period behind us in order to build something important.
"What are Milan's objectives? Milan certainly aims to return to the UEFA Champions League and to compete for other big objectives.
"World Cup? I think that Argentina will win, but they will not do so well in the first matches. I hope that Italy will be on the same level when they next visit us. It is a great pity not to be in Russia."
(Sky Sport)
Jordan Russell (@JordRuss96)