Bonucci reveals why he returned to Juventus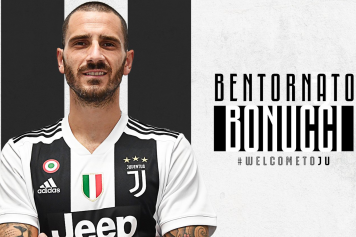 10 August at 15:00
New Juventus signing Leonardo Bonucci has revealed as to why he has returned at the Turin based side, a season after having left the club to join AC Milan.
In his first press conference on re-signing from Milan, Bonucci was asked about why he took up the decision of rejoining the bianconeri from the rossoneri. He said: "When I chose to leave, it's because my emotions led me to make those decisions.
"But the decisions made because of anger are not the right ones. I was lucky, thanks to the president, the directors, my agent and Milan to go back to what I feel is my home ".
"There was not a specific date when I decided to come back. There was a moment when everyone agreed and it was nice to try and everyone did their own assessment, everyone agreed and I am happy to complete the transfer ".
For more transfer news and updates, click here