Bonucci's son severely ill: Napoli and Roma fans show their support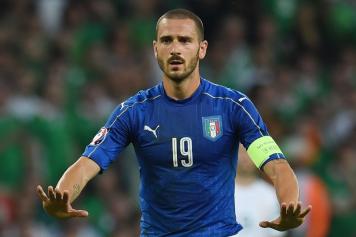 29 August at 16:13
All Serie A fans are showing their support for Leonardo Bonucci, whose son Matteo is severely ill. Bonucci's son underwent surgery at the end of July to cure a severe pathology that has not been named and shortly after their son's surgery, Bonucci's family released a statement asking the press to 'respect the silence and the privacy that every child and his family deserve' (that's why you've never heard about this story before on calciomercato.com) adding that the 'surgery was successful' and that there were some 'positive news'.

​Bonucci was not called to Juventus' Serie A clash against Lazio last week-end and has been given a two-day permit by Italy national team boss Giampiero Ventura to stay close to his children and his wife Martina.

​Bonucci will join his azzurri teammates on Wednesday, meantime many Serie A fans are sending support messages to Bonucci and his family.

The Lega Calcio Serie A also posted a Tweet yesterday to show support for the Italy and Juventus national team centre-back.

Juventus fans exposed a banner during last Saturday's Lazio clash, whist Roma and Napoli fans have wrote messages on social media to support the family of the 29-year-old (below).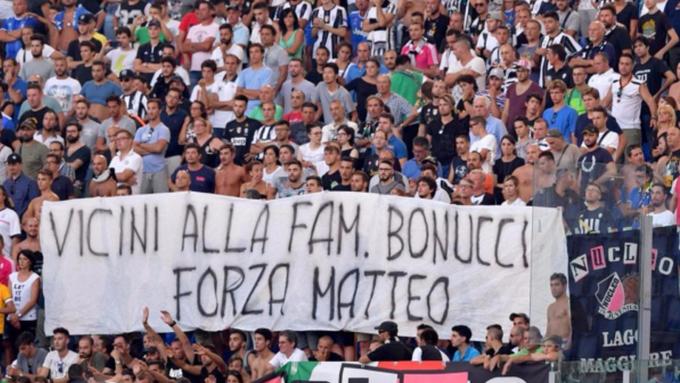 "When it comes to these kind of events, we know no discord linked with football. Good luck to Bonucci and his wife Martina with their son who's going through hard times" a Roma Facebook fan page fan called 'Tifo solo la Roma' wrote on Twitter yesterday.

​Also the Facebook page 'a tua difesa' which is dedicated to Napoli fans have shown their support for Bonucci: 'Football is our life, we live and breaethe football 24/7. But now things are more important than a mere football game, when it comes to the life of a child, everything else goes to the background. Come on Matteo and come on Bonucci, Napoli is with you.'

Prima di chiudere questa giornata di calcio, il nostro pensiero va a tutta la famiglia @bonucci_leo19. Forza Matteo! pic.twitter.com/TsWTG0lPwB

— Serie A TIM (@SerieA_TIM) 28 agosto 2016