Borussia chase Serie A goal machine, who was discovered on Youtube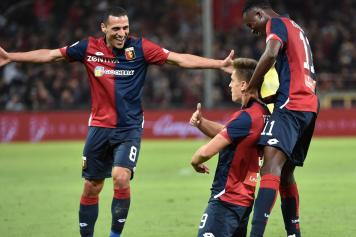 27 September at 12:40
It appears that Krzystof Piatek's hot scoring streak
is being monitored by a number of elite clubs, too.
According to German media, Borussia Dortmund have laid eyes on the Genoa man, who has already bagged six Serie A goals and is playing like a veteran out there.
A recent arrival, the Pole is being scouted for a possible January move, something that could be on the cards as Genoa are known for being a selling club that is hardly flush with cash.
Everyone's favourite fantasy footall discovery, Piatek already has a couple of winners under his belt, as well as a consolation goal in the recent loss to Lazio.
The Napoli target was recruited in a funny way, Enrico Preziosi revealing that he did a youtube on him...
"Piatek is a very strong 23-year-old. I went for him after I watched a couple of videos of him," Enrico Preziosi told Corriere dello Sport.
"Did anyone from Genoa watch him live? No. I saw him in a couple of clips and the day after I did, I finalised a deal for him, fearing someone else would take him."