Brazil goalkeeping coach gives update on Liverpool, Madrid target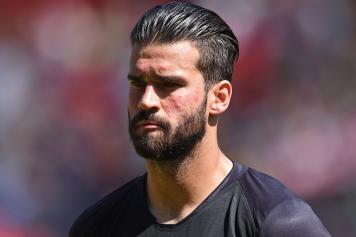 10 June at 18:00
Brazil goalkeeping coach Claudio Taffarel continues to praise Alisson. This morning he spoke to the microphones of Teleradiostereo to talk about Roma's number one and his future. Here are his declarations:
"I've never seen such a good goalkeeper play so well. He is exceeding all expectations, in Italy he started from the bench but in the national team we have always believed in his potential. His moment has arrived in Rome, he is a goalkeeper who gives tranquility. His great strength, in addition to technical skills, is mentality."
Happy in Rome?
He is very happy with Rome, the voices of a transfer are just rumors. I do not know what will happen, but he says he would be happy to stay in Rome.
Which is the strongest goalkeeper in the world right now?
I do not like to rank the best in the world. Alisson can be among the top together with Courtois, De Gea and Neuer.
How was Alisson escalated with Brazil? "In Brazil it was thought that he could not play in the national team while being backup in Rome. But here we knew his potential and we knew that when he started playing with Roma he would convince everyone. It gives you peace of mind, it was a work on trust that paid off a lot."