Brazilian striker refuses to rule out AC Milan return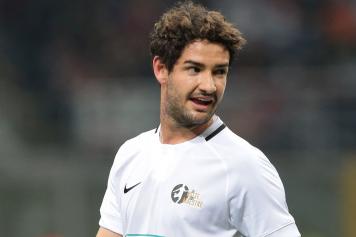 28 July at 14:30
Former Milan striker and current Tianjin Quanjian marksman Alexandre Pato gave an interview to Tuttosport in which he spoke about Leonardo's Rossonero, the one who discovered him and facilitated his initial move to Italy.
On Leonardo - "I'm not at all surprised that Elliott has chosen him, he knows Leo well, he's a great champion, I sent him my congratulations and good luck a few days ago, certainly Leo has the vision, the competence and the authoritativeness to give a new approach to the club"
Yonghong Li and Elliott - "I do not know much about the previous company. It seems to me that in a few weeks the new leadership has moved decisively on the organization of the club. This bodes well for Milan and its future. The club deserves to return to the top of football ".
On a possible return to Milan - "My return to Milan with Leonardo? In the meantime I'm waiting for the call ... then we'll see!".