Breaking: Chinese takeover of AC Milan in danger of collapse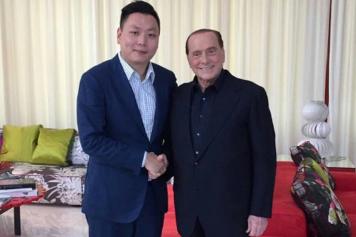 03 March at 15:40
This is happening again. The Chinese takeover of AC Milan could collapse once again. Chinese consortium Sino-Europe, sport, in fact, was supposed to finalize the club's takeover by today but the club's CEO
Adriano Galliani has confirmed that no deal will be done in the next few hours with the closing date which has been postponed for the second time in the last three months.
We had already reported that Sino Europe is now willing to finalize the club's takeover by the beginning of March but
Sky Italia
has confirmed that
Fininvest could decide not to continue negotiations
with the Chinese Consortium and look for other potential suitors willing to acquire a majority share in the club.
​Sino-Europe have been negotiating the club's takeover for the last eight months and have already paid a deposit of € 100 million. The first half of the deposit was paid in August to ensure that AC Milan would have exclusively negotiated the club's sale with Sino-Europe only, whilst the second part was paid this past December when the Chinese consortium did not manage to complete the deal by the 13
th
of December.
​Sino-Europe should now pay € 100 more million by next week in order to postpone the closing date to the beginning of April, but Fininvest are reportedly considering cutting negotiations short and begin the search of potential new suitors.