BREAKING From China: Robin Li completes AC Milan takeover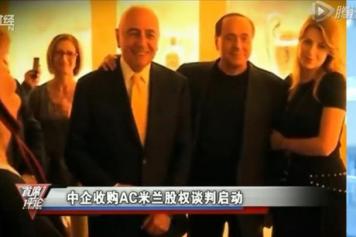 15 July at 15:33
AC Milan is close to changing its ownership after more than 30 years. According to China's state TV
CCTV,
Robin Li's company Baidu has completed the takeover of AC Milan.
Robin Li is rumoured to have acquired the 70% stake in the club for $ 437 million (€ 390 million). He is the sixth richest man in China and is believed to have partnered up with the Evergrande Group to acquire a majority share in AC Milan.
If the news will be confirmed over the next few hours, that will be the end of Berlusconi's era as AC Milan owner.