Imbula latest player mentioned in Football Leaks documents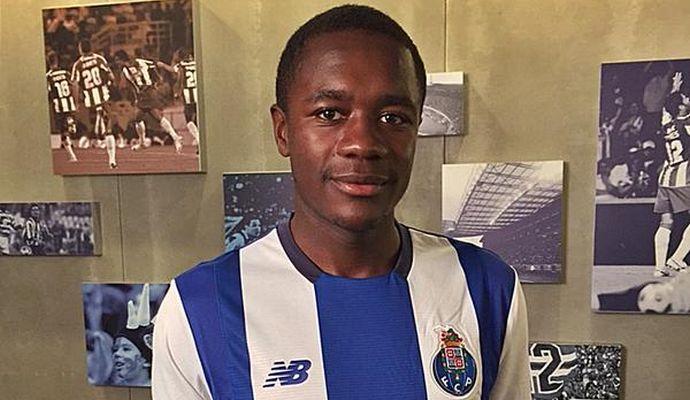 2015-01-10 - 22:06
The Portuguese football world has been shaken to its very core by an anonymous website that is threatening to unmask the murky world of football transfers.
Football Leaks
began publishing sensitive content
on its website
on Tuesday of what appear to be documents relating to transfers (completed or not) of players to and from
Primeira Liga
sides.
According to the latest batch of leaked documents – whose servers are located in Russia and hence difficult to trace - Serie A giants Inter Milan may not regret missing out on signing young Olympique de Marseille midfielder Giannelli Imbula.
The evidence suggests that private equity fund Doyen Sports Investments and Vela, a Maltese company, were working together on the so-called "Imbula project". According to the paperwork, Marseille had complained to Porto over the latter's non-payment of the Imbula transfer's first two instalments.
The published file even contains the scanned copy of the return receipt and of the envelope in which the document had been posted in. There is little doubt that these touches were added as a warning, a warning that whoever is responsible for the leaks is deeply involved in – or has intimate knowledge of- Porto's operations.
It goes without saying that these kinds of transactions should be in the public domain, and yet they only come to us because they have been leaked by someone on the inside who is sworn to secrecy.
The first of Football Leak's bombshells hit right at the heart of Portuguese football,
as the first batch of documents
published make it apparent that Sporting Lisbon have an under-the-table agreement with Angolan Club Recreativo de Caàla, the latter of whom promised to buy players before passing them on to the Leões.
Such an agreement was drawn up for Bruno Paulista, the young starlet being acquired by the Angolan side first before being moved on to Sporting. According to documents also published by Football Leaks, similar deals had been put in place for Fulham's former Greek striker Kostas Mitroglou and Rosario central's Franco Cervi, before both signed with Benfica instead.
Rather worryingly, Recreativo are owned by local businessman Antonio Mosquito, who invested part of his construction fortune to buy 51% of Controlinveste group, which just so happens to control newspapers Diario de Noticias and O Jogo, the latter of which being one of Portugal's most read sports publications.
Sporting will have a hard time explaining their dealings with Mosquito, especially since they've been at the forefront of an anti-TPO (Third Party Ownership) campaign themselves. Currently locked in a legal battle with Doyen over full-back Marcos Rojo's move to Manchester United, Sporting Lisbon stand to lose face in this affair.
Football Leak's subsequent leaks haven't disappointed: today's work alone includes the posting of one document about a presumed operation carried out by Benfica and Doyen Sport with regards to promising youngster Ola John, not to mention what appears to be a contract drafted by Sporting that
André Carrillo actually refused to sign
, an affair previously broken by calciomercato.
Even more shockingly, the third document published implicates both Sporting and Doyen, as it contains what seem to be documents signed by Sporting's previous management with the controversial agency with regards to acquisition of Rojo and former PSV attacking midfielder Zakaria Labyad.
Further revelations centre around what seems to be a scan of the original copy of Coach Jorge Jesus' contract, as the document appears to be signed.
Football Leaks has been able to reveal that Jorge Jesus earns €5.000.004 (yes, literally four)
yearly, plus stands to gain an additional two if he wins the league, and four more if Sporting climb to the top of Europe's Everest, the Champions League.
Article 14 of the alleged contract even prohibits the former Benfica manager from making any bets (either himself or via proxy) on competitions that include Sporting Lisbon. No comment.
So far, Sporting Lisbon have refused to comment on the authenticity of what they refers to as "the 'documents'", using inverted comments to question the latter's validity. The club has also said that it has called upon the relevant authorities to look into the case.
Whilst some fans of the green and white have alleged that this is all a plot to bring Sporting down, Football Leaks has also linked documents which allegedly pertain to offers
Marseille made Santos for Leandro Damiao
, another player whose rights belong to Doyen Sports.