Juventus updates: Higuain ban, De Sciglio medical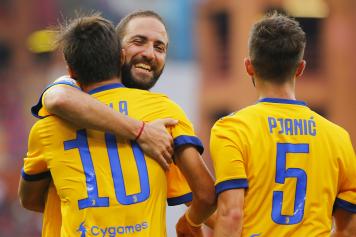 13 September at 16:25
Gonzalo Higuain is not going to face a Champions League ban after his gesture towards Barcelona fans. The Argentinean showed the Nou Camp crowd the middle finger yesterday night but Uefa has just announced that no disciplinary proceedings has been open after Barcelona-Juventus.
The Italian feared their star could have been banned like it happened to the likes of Roberto Mancini and Luis Suarez back in the days. Higuain, however, was lucky enough to escape the Champions League ban.
Meantime, the club have released a medical update on Mattia De Sciglio. The Italian left the pitch with a muscle injury yesterday night. The Serie A giants have released a statement claiming that De Sciglio underwent medical examination earlier today and it has emerged that his injury is not a serious one. The player will be monitored in the coming days and should not be available for the Old Lady's next Serie A clash.