Breaking: Napoli lawyer confirms Chelsea "deal" is close for Sarri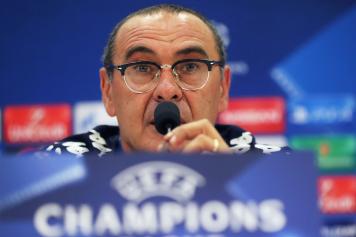 11 July at 20:15
Chelsea have been after Maurizio Sarri for some time but they haven't been able to find a deal with Napoli (on his release clause). This is set to change as a deal now seems to be in place that will see Sarri and Jorginho join Chelsea from Napoli.
NAPOLI'S LAWYER CONFIRMED A DEAL - Here is what Napoli lawyer Mattia Grassani had to say on the matter as he spoke to
Radio CRC:
" Sarri-Chelsea? Yes well there was a meeting in Aurelio De Laurentiis offices in Rome but Sarri wasn't present. We talked about a deal and we exchanged some ideas with the English club and Sarri's lawyers. It is surely a very complicated deal that's for sure. Why? Well because there are so many different clauses that De Laurentiis is looking at. Let's see, De Laurentiis wants to protect Napoli. Deal in place? Well talks are ongoing and everything should be concluded before the end of the week. Even so, it' still a work in progress, we have to be patient".