Breaking: PSG having second thoughts about M'Bappe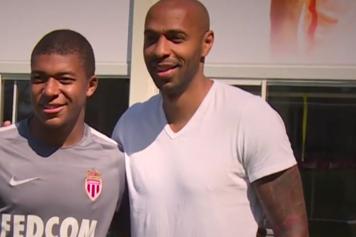 22 August at 15:50
A roadblock has formed in Kylian M'Bappe's projected
move to Paris Saint-Germain.
According to the Gazzetta dello Sport, the Real Madrid target is reportedly insisting that he wants to play as a centre-forward, a problem seeing as Edinson Cavani is coming off a stellar season.
Sky Sport Italia have confirmed that the 18-year-old has been the subject of an 140 million offer from PSG, though there are also reports that the Ligue 1 side intends to avoid Financial Fair Play by asking for him to come on loan, with a payment to be made later.
Be that as it may, M'Bappe's insistence is a problem. He has good reason to ask: Cavani himself found himself stuck out on the wing when Zlatan Ibrahimovic was played as a centre-forward in Laurent Blanc's 4-3-3.
This request has taken PSG back a little. The Parisians have already spent
€
222 million on Neymar, which will oblige them to play him on the wing, and will likely prevent two strikers being deployed.
@EdoDalmonte