Breaking: Spurs handed transfer hope as Juve announce they won't sign Serie A star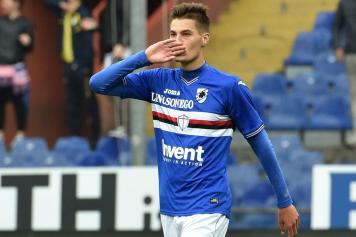 22 August at 20:00
As Blaise Matuidi was presented to the press, Beppe Marotta spoke about numerous topics to the press, here is what he had to say: " Marchisio? There are a lot of stories out there. He is part of the team that year after year has been trying to improve. It is up to the coach to choose who to play. It is normal that Matuidi, Marchisio and Khedira won't play every game. Spinazzola? We all know that he is of our property. We like him a lot but we had agreed on a two year loan deal with Atalanta and there are some moral rules to follow. He knows that he can wear our jersey with pride but let's see what will happen. We have a competitive roster as we have important objectives. Keita and Schick?
Keita is a closed argument like is Schick
. You talk about Juve, Milan and Roma but for us it is a closed argument....".
"Market? We are okay as we are then let's see if there are any opportunities that present themselves. Garay? He is a great player but the conditions aren't there right now..."