Brescia friendly interupted due to pro-Serbian protests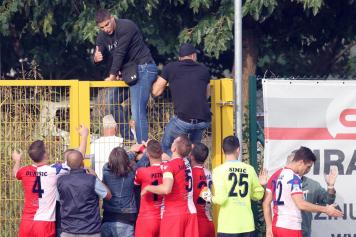 12 October at 18:45
During Brescia's friendly game with Vojvodina earlier today, Serbian protesters invaded the clash leading to an interruption in the game.
The game was being played in ​Orzinuovi- minutes away from Brescia. During the game, some Brescia fans displayed the Albanian flag. Minutes later, some Serbians invaded the field.
These protestors were about 20 in number and they caused disturbances that could only be stopped by the intervention of the police. The match was later canceled, say Ansa.
The protests were linked to the Kosovo issue.