Brother of Verratti; "Marco would love to spend the rest of his career with PSG"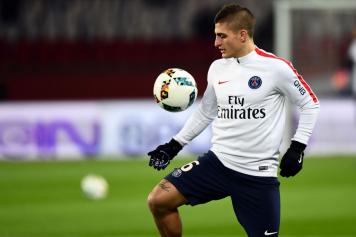 08 March at 12:54
Ahead of tonight's Champions League second-leg against Barcelona, the brother of Paris Saint-Germain midfielder
Marco Verratti
has been talking to
L'Equipe
. The 25-year-old Italian international is one of the hottest names in the transfer market with seemingly numerous clubs all vying for his signature in the summer if he decides to leave the French capital.
Stefano Verratti had a word of warning however, for any potential suitors when he explained to the journal that; "My brother is always respectful to the team that he is currently playing for. I think if he could he would love to spend the rest of his career in Paris as that is where his son was born and as well as him being very fond of the city."

He continued by declaring that; "For me Marco will return to Italy only if PSG decide to sell him. My hope is that when he's 32/33 years-old he will finish his career back at Pescara after maybe a year in China".