Here is what Casillas had to say to Buffon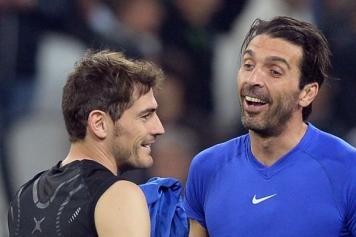 17 May at 23:10
Gigi Buffon confirmed earlier today that he was going to leave Juve at the end of the season but his future remains in doubt. A few clubs (including PSG) have strong interest in him as it remains to be seen what he will decide. Here is what Iker Casillas had to tell him once the news broke out:
" I want to wish you the best in the next phase that you choose to take. You deserve everything good friend".
Buffon had added earlier on that he and Casillas weren't the same: " Casillas? I don't know how Iker left off with Real Madrid but it isn't the same as me. We all have different ways of thinking and we are all in different situations..."