Buffon: 'I do not set limits. I could play for another 10 years"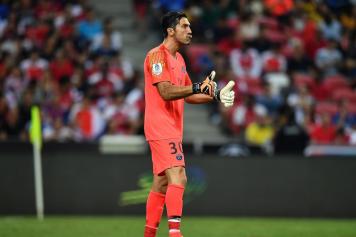 08 October at 17:45
PSG goalkeeper Gianluigi Buffon, who left Juventus and Italy for the French club this summer, spoke to
L'Equipe
about his future.
"In the last few years, I have learned that it would be a mistake to set a limit. At 32 I was thinking of quitting at 35. Afterwards, some circumstances made me go on," he told the French paper.
"I said to myself: 'Enough at 38, but at 38 I thought I'll stop at 40'. Today I am still here. I could stop in six months, a year or maybe ten. I do not want to ask and I do not want to know.
"I am sure that I would not get emotions of this life, even in the locker room, from anything else. You have to know how to accept that there are different stages of life.
"I know that time will come, but it will not be a surprise. And I also know that everything will be completely different from what it has been so far," Buffon concluded.