Buffon: "I will play for another two years"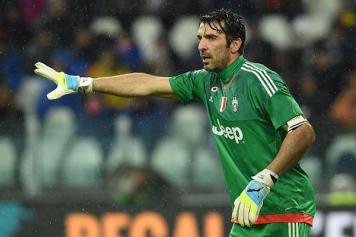 23 April at 11:57
Juventus legend Gianluigi Buffon has been speaking to the Corriere dello Sport about the present and what the future may hold.
He began by stating that; "For the next two years, I would like to continue playing as I am now and I would like to play in a sixth World Cup Finals". He continued, "The goalkeeper of Mexico, Carbajal and Lothar Matthäus, have played five. I will then assess my future depending on my desire, situations and opportunities that will open up".

A LONG CAREER
"The quality of the goalkeeper," declared Buffon, "must be the first reference for security in the team; he must give the confidence to the rest of the players. Even if you're not sure, you have to let your teammates know you have the situation under control. In insecure goalkeeper means an insecure team".

THE COMEBACK
The veteran shot-stopper then spoke about his sides amazing recovery, that puts them on the verge of a fifth consecutive Scudetto; "After the first few rounds of the championship, we all thought the same thing; if we had not won the Scudetto or if we had carried on in the mode that we had started, it would have looked as if we had lost our desire. We knew that to win 25-26 games was difficult, but not impossible and so began this wonderful journey".

Finally, a word for his old friend Francesco Totti, Buffon declared that; "It's just rumours, nothing we haven't seen before. I believe the team must always come first and for this reason, Spalletti works for the good of Roma".


Steve Mitchell @barafundler