Buffon: "I wish I could replay Champions League final vs Real Madrid"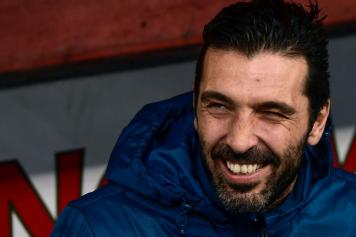 29 January at 10:00
Juventus legendary goalkeeper turned 40 years old yesterday and was a guest on Italian TV last night speaking on a wide variety of subjects and events that he has experienced throughout his career.
The former Parma goalkeeper began at the very beginning saying: "I began playing as a midfielder. I played in that position for 4-5 years but then I was electrocuted by whenIwatched Thomas N'Kono in goal. It has been the most beautiful life anyone could have had, expecially for someone who loves sport like I do. Sport helps you to not choose the wrong paths in life."
Buffon was asked if he will be at next season's pre-season training camp replying: "That is the least of my worries. We haven't decided anything yet, I need to talk to the President first. If i don't beat Maldini's Serie A presence record and he would still have it, then that would be splendid. It would be nice to take it but also leave it in the hands of a great person. I don't want to force things, it has to feel right."
The Bianconeri legend was asked about which matches if any he would like to play again saying: "I would like to re play the European Championship final against Spain as well as the Champions League final against Real Madrid. Because these are the only two matches where we did not show our qualities as Juventus and Italy."