Buffon: 'Mbappe and Neymar have the kind of pedigree of Ronaldo'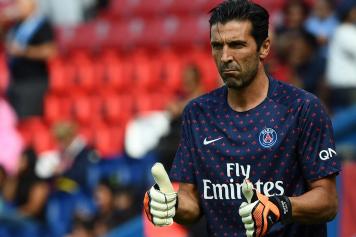 31 December at 10:55
Gianluigi Buffon spoke in a long interview with Corriere
della
Sera
about his present, past and future and addressed various topics.
"What to answer to those who say that I keep playing for money? A little of envy is always there and it is also human. But I will never prostitute my ideals and dreams of money. Otherwise, I would have done it well before. Money is important, it makes you live better but I am not venal," he said.
"My enthusiasm makes me young and if I want to continue, I cannot behave like an old Pope. Sometimes I am more "stupid" than someone who is twenty years old and no one notices my age. I always gave my best and behaved well and life has rewarded me. Areola? There is synergy and even friendship. He is exceptional and of infinite goodness that melts me.
"The reception it France? It was incredible. People on the street thank me and for me at 40, it is incredible: there is a part of the world that still considers you important, as an added value.
"Beating Juventus before the Champions League final less painful? Yes. Beautiful and strange. But I would go back to my stadium. A reunion. But the management of the post-match emotions would be complicated. I would have the freedom to cheer madly in case of victory.
"I played with many champions and to measure myself I wanted to play with everyone, even with Ronaldo. In Paris, however, it is not that there are none. Mbappe and Neymar have that kind of pedigree.
"The national team? Italy is in good hands with Mancini as coach and Chiellini as captain, even with Donnarumma in goal. I spoke with the coach, and there is no need for me anymore. Gigio is a symbol of the consistency and goodness of the project. I believe even in Perin, Meret and Cragno, also Sirigu can give total guarantees.
"Inter-Napoli incidents? These are indecent things and, of course, I am not referring to the Milanese, but to those inside the stadium who have a rooted hatred. There is no need for demagogy but for zero tolerance, otherwise, we will find ourselves surrounded by even worse individuals. This is a much more serious and complex subject than just about football. The seeds of hatred continue to lurk everywhere, including stadiums," Buffon concluded.