Buffon sends heartwarming message to Juve after Super Cup win with PSG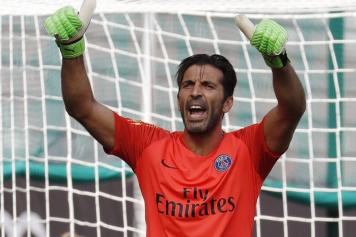 04 August at 22:45
After PSG's Supercup win against Monaco, Gianluigi Buffon
published a message
about the win on his facebook, thanking Juventus for their support throughout the years.
"Even at the age of 40, you can be happy for the victory of a Super Cup. Thanks again to Juventus who allowed me, with their culture of work, to reach this age in optimal conditions to be able to perform.
"Thanks to the PSG, who found the necessary arguments to push me even further. Thanks to my new teammates who helped me to win yet another trophy, and welcomed me with enthusiasm.
"Also a special thanks to Kevin Trapp who gave me the number one shirt. Thank you very much, Kevin, and thanks to all those who allow me to get excited again."
PSG won the game 4-0 after Di Maria scored a brace, while Nkunku and Weah completed the scoresheet.