Buffon tells Pique why he decided to play in Serie B with Juventus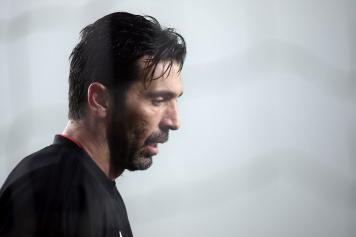 16 May at 20:00
The Player's Tribune has interviewed Gigi Buffon thanks to the help of a very special reporter: Barcelona defender Gerard Pique.
The Italy goalkeeper is expected to announce his retirement tomorrow and during the long interview with Pique he has explained why he decided to play with Juventus in Serie B back in 2006
​"When I decided to stay in Serie B I was glad to do so, because I think there are some men, some players, who have the opportunity to give the sport some hope through their decisions, for the public, for the fans. It was a time when somebody like me needed to send a message: That players have feelings too and there is more to life than popularity and money.
I would do it again. Then we won Serie B. It was a fun year. And after two good years being second or third came two or three very bad years, when Juventus was unrecognizable.
We lost our spirit, our identity, our work ethic. Some years we finished sixth or seventh, and I would say to myself, "Why on earth did I choose this?"
But I said that quietly, because I'm usually a positive person, an optimist. I am sure that hard work and good behaviour always do the trick. I've always said so. Six years later, when I wore the championship shield again, I was so happy. It was a tough choice
. Six very rough years. When you are used to winning … six years not playing much in the Champions League. I didn't get to play much in European competitions. With a bit of effort, we made a comeback."
Watch Buffon's full interview below.