Buffon update: Liverpool snub, Psg contract offer revealed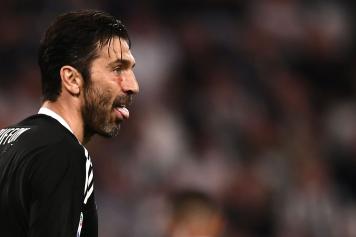 18 May at 09:30
Paris-Saint Germain are interested in signing Gigi Buffon,
Calciomercato.com
can exclusively reveal. The French paper
Le Parisien
reported yesterday night that Psg have offered Buffon a two-year deal and our reporter in Turin Nicola Balice has learned the details of the Psg's contract offer.
Calciomercato.com can confirm
Psg have offered Buffon a two-year deal with a clause that allows the Italian keeper to call it a day with the French side at the end of the 2018/19 campaign. The salary offered by Psg is € 8 million-a-year, two times more than what Buffon's gets in Turin right now.
Fifteen days ago Buffon seemed destined to retire at the end of the season. Both Juventus and the Italian FA had offered him a chance to enter their control room but the offer of Psg has changed Buffon's plans for the future.
Manchester United could also make an attempt to sign him, whilst Buffon rejected a move to Livrpool a few months ago. At the moment Psg are the only club to have made an offer to Buffon, the 40-year-old will take a final decision about his future at the beginning of next week.