Buffon: 'World Cup? I was in the shower and Dani Alves told me…'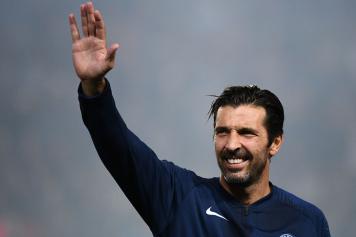 15 October at 22:00
Italy President Sergio Mattarella honoured Italy's 2006 World Cup winners during an official ceremony at the Quirinale today.
During the ceremony, Gigi Buffon, the goalkeeper of that team, revealed a funny conversation he's recently had with his PSG team-mate Dani Alves.
Buffon was asked if he acknowledges how important that achievement is for the whole country and he promptly replied: "I know, I know. I'll tell you something. A few days ago, I was in the shower after a training session and Dani Alves was staring at me. He told me: 'Gigione, I'd love to give you my five Champions League and get your World Cup in return. Champions League are great but a World Cup gives me the feeling that I've done something for my country. Your fighting so hard to win a Champions League, I won five, but would take your World Cup instead."
Buffon left Juventus after 17 years in Turin and joined Psg as a free agent last summer. He played for one year at Juventus with Dani Alves.
Video via Repubblica: